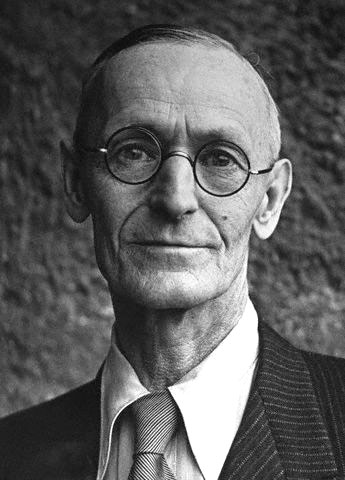 Hermann Hesse was Swiss poet, novelist, and painter. In 1946, he received the nobel prize in literature. His best works include: novel named Steppenwolf, Siddhartha, and The Glass Bead Game (also known as Magister Ludi), of which explores an individual's search for authenticity, self knowledge and spirituality.
Steppenwolf is his tenth novel. Originally published in Germany in 1927, two years later was translated into English. Combining autobiographical and psychoanalytic elements, the novel was named after the lonesome wolf of the steppes. The story in large part reflects a profound crisis in Hesse's spiritual world, while memorably portraying the protagonist's split between his humanity, and his wolf like aggression and homelessness. This novel became an international success, although Herman would later claim that the book was largely missunderstood.
Siddharta is Hesse's ninth novel, that deals with the spiritual journey of an Indian man named Siddhartha during the time of the Buddha. It was written in German in a powerful and lyrical style. It was published in USA in 1951 and became influential during the 1960s. Hesse dedicated Siddhartha to Romain Rolland and Wilhelm Gundert.
The Glass Bead Game is the last full length novel and magnum opus of Hermann Hesse. Begun in 1931 and published in Switzerland in 1943. Publication was rejected in Germany.