Outdoor sculpture garden, including characters Seuss invented, can be found in the Springfield Museum at Quadrangle. This masterpiece was sculpted by Dr. Seuss's stepdaughter.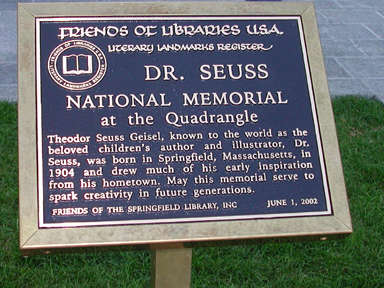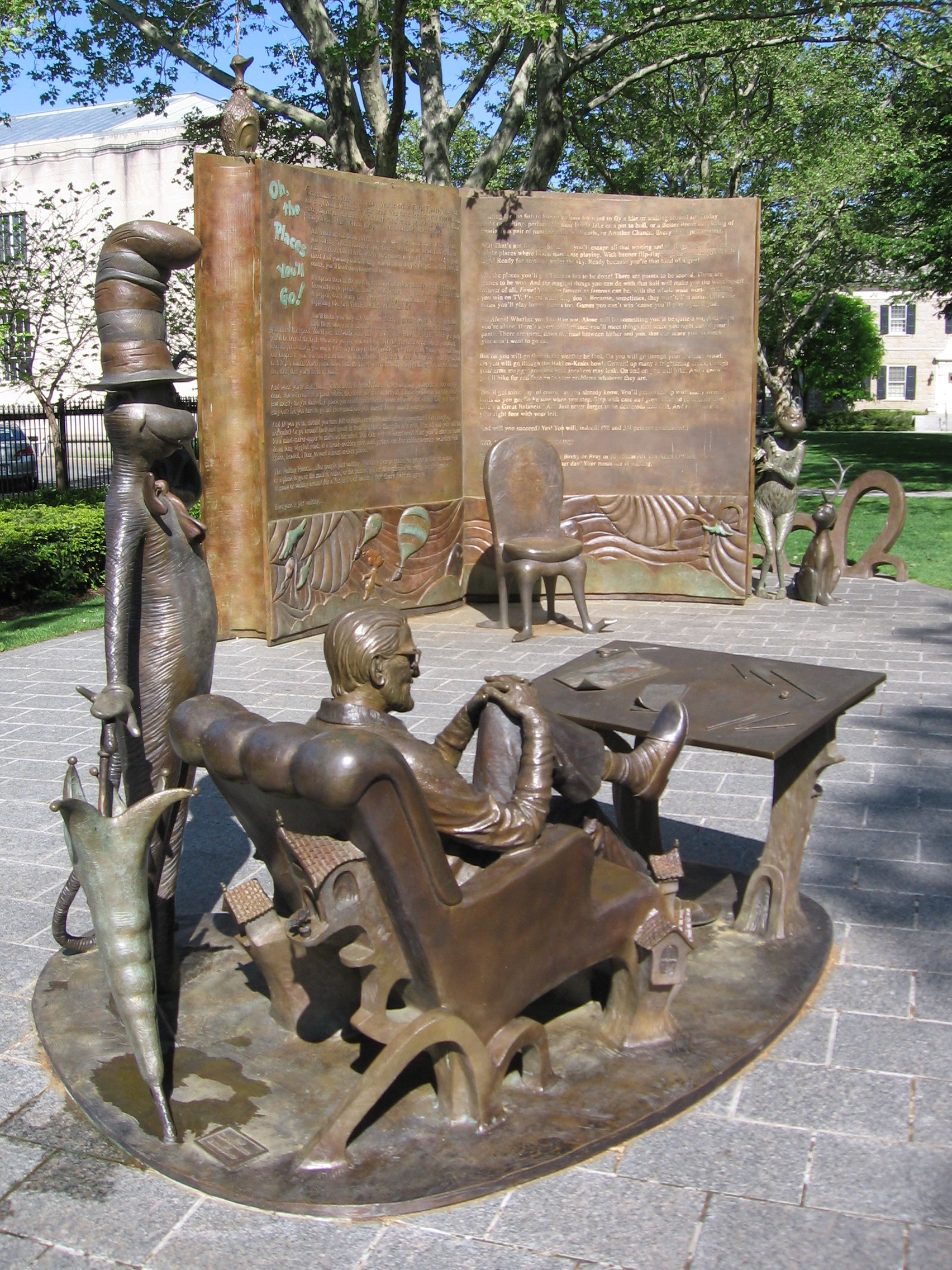 The characters and Dr. Seuss himself.

Yertle the Turtle

"The Lorax"

Grinch and the Dog Max

Dr. Seuss and "Cat With the Hat"

Horton the Elephat

Sam
Also Check Out the video of this amazing sculpture garden.

For more information about the location visit New England Travel